Contents
Automotive Engineering Exposition 2022 has ended.
Thank you very much for your attendance.
Special Exhibits
Forging Ahead! The Road to Carbon Neutrality
Looking back over the history of automotive technology development, there have been various occasions in which the automotive industry has joined forces with other industries and strived to develop new technologies for the convenience and benefit of society as a whole. Today, as we face the challenge of decarbonization on a global scale, Japan and many other countries and regions around the world have stated their intention to realize carbon neutrality by 2050. With vehicle electrification seen as an important part of realizing this target, some countries and regions have introduced stringent restrictions on vehicles, some going as far as banning the sale of internal combustion engines. Japan is also studying a wide range of measures in line with the state of affairs in the country.
To help realize the global target of carbon neutrality, the automotive industry is widening the scope of its technological development to an extent never seen before and pursuing cooperation that transcends industry barriers.
We hope that the AUTOMOTIVE ENGINEERING EXPOSITION 2022 will provide support for your actions toward carbon neutrality.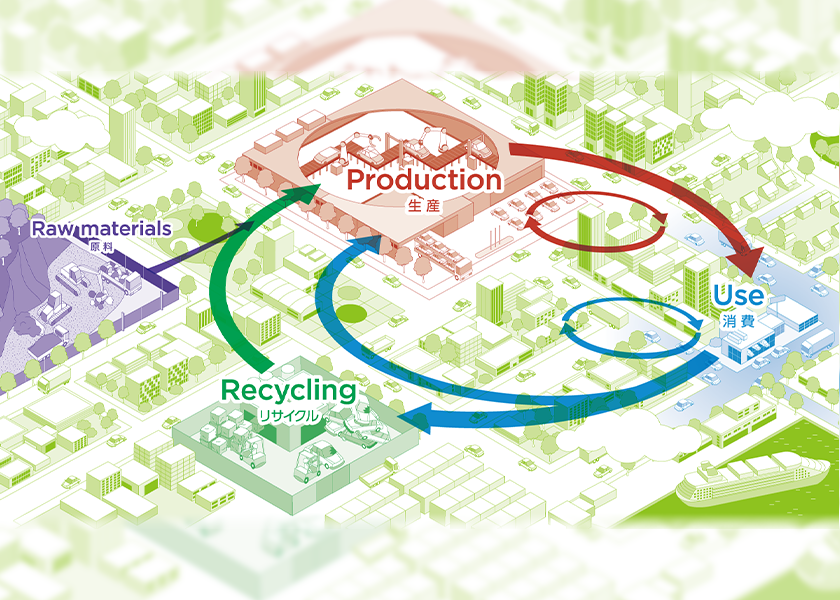 The Road to Carbon Neutrality Illuminated by New Decarbonization Technologies
We focuses on the development of renewable energy-related technologies, taking Japan's energy mix as a departure point, to help address various issues centered on and relevant to vehicle electrification. The Exposition examines the road to carbon neutrality from the standpoints of creation, storage, and use, and considers the potential effects of these technologies on the automotive industry as we aim for carbon neutrality.
Venue

PACIFICO Yokohama

First floor of the Exhibition Hall


ONLINE STAGE 1

Online Exposition Website
Production: Power generation systems using renewable energy

The Production zone features technologies for minimizing the generation of CO2 in the energy production process, including technologies that harness natural energy sources such as the sun and wind to generate the energy indispensable for electrified vehicles in the age of carbon neutrality, as well as technologies that recover and react CO2 with hydrogen obtained from natural energy sources to convert it into fuels for ICEs.

Storage: Latest storage battery and energy transportation technologies

The Storage zone presents technologies aiming to make hydrogen and electricity available for use at any time, anywhere, and by anyone, such as an initiative for producing hydrogen using untapped natural resources outside Japan and building a supply chain to transport the hydrogen to Japan, technologies for efficient onboard hydrogen storage, and technologies for diagnosing battery degradation, including new-concept batteries that are currently under development.

Use: Increasing the efficiency of electrified vehicles and technologies for existing models

Focusing on raising the efficiency of vehicle drive technologies, the Use zone introduces the latest technological trends and showcases the potential for the popularization of mobility to help realize carbon neutrality, including new technologies aiming to further increase the combustion efficiency of conventional engines and utilize next-generation fuels such as bio and synthetic fuels, as well as technologies to raise the efficiency of electrified vehicles.
Exhibit Collaborators and organizations (in alphabetical order)
AHEAD (Advanced Hydrogen Energy Chain Association for Technology Development) / DENSO CORPORATION / Hitachi, Ltd. / Hitachi Zosen Corporation / Honda Motor Co., Ltd. / HySTRA (CO2-free Hydrogen Energy Supply-chain Technology Research Association) / NEDO / Nihon University / Nissan Motor Co., Ltd. / NTT Advanced Technology Corporation / Sharp Corporation / TODA CORPORATION / TOSHIBA CORPORATION / TOYOTA MOTOR CORPORATION