Contents
Chubu Branch Special Exhibits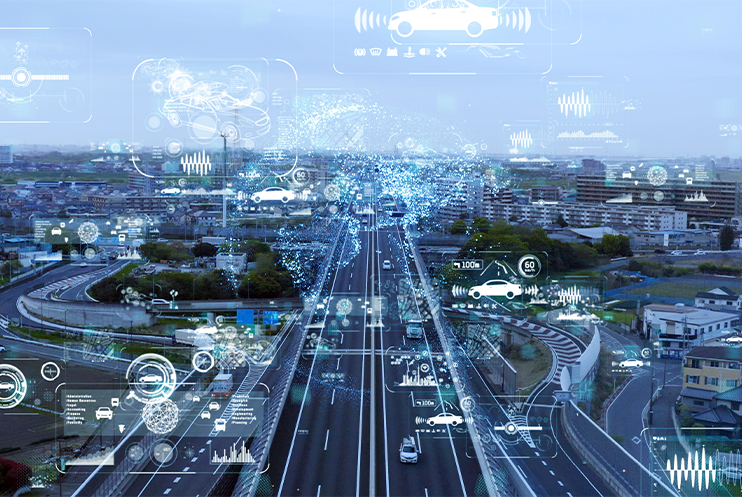 The Chubu Branch of the JSAE has arranged an autonomous driving-themed exhibit to provide a forum for visitors to learn and experience mobility technologies in new fields.
Focusing on businesses in the Chubu area of Japan, this exhibition will introduce technologies and products related to autonomous driving, and provide test rides in autonomous demonstration vehicles.
Venue

Portmesse Nagoya

Exhibition Hall 3


ONLINE STAGE 2

Online Exposition Website
Cognition

Sensor technology is critical for the cognition functions of autonomous vehicles.
These exhibits showcase optical sensor technologies capable of sensing the environment around the vehicle, such as objects or people on the road, magnetic sensor technology that estimates the location of the driver's vehicle regardless of the surrounding environment, and magnetic materials that help to improve the accuracy of highly sensitive magnetic sensors.

Decision making

Highly accurate vehicle surroundings object recognition and situational judgment AI technology is critical for autonomous vehicles to drive safely. Focusing on decision making functions, these exhibits present evaluation techniques used in the accumulation of actual driving data and software development, as well as methods of generating driving data for poor driving conditions and dangerous situations, which are difficult to gather from actual driving.

Communication

High-speed and stable data transmission and reception systems play an indispensable role in identifying the constantly changing traffic situation and helping the vehicle to make the correct decisions.
In the field of communications, these exhibits highlight radio wave propagation emulation technologies in virtual spaces using 3D maps of roads and buildings, as well as V2X communication technologies that support safe driving through DRSC and cellular communication.

Maps

Accurately localization is a vital aspect of autonomous driving.
Maps exhibits shine a spotlight on highly accurate three-dimensional maps containing a many essential objects data, as well as various map technologies for the autonomous driving.
Exhibit Collaborators (in alphabetical order)
AICHI STEEL CORPORATION/AISAN TECHNOLOGY CO., LTD./Daido Steel Co., Ltd./HAGIWARA ELECTRONICS CO., LTD./HAMAMATSU PHOTONICS K.K./Murata Manufacturing Co., Ltd./OTSL Inc.
Autonomous Driving Demonstration Vehicle Test Rides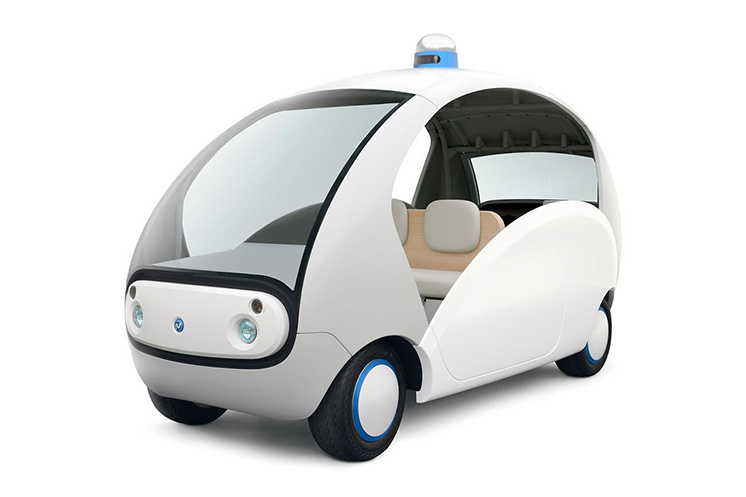 How about taking a test ride in an autonomous EV designed for last-mile transportation without a steering wheel, or brake pedal! Experience for yourself autonomous driving using highly accurate three-dimensional maps and other technologies.
Venue

Portmesse Nagoya

Exhibition Hall 3

Admission

Registration required

Dates

Wednesday, June 29, 10:00 - 17:00
Thursday, June 30, 10:00 - 17:00
Friday, July 1, 10:00 - 15:00

Supported by

AISAN TECHNOLOGY CO., LTD.
(During stage 2 of the online exposition, a recorded presentation made by Tier IV, Inc. will be broadcast.)
・Slots at the test ride event must be reserved in advance on a first-come first-served basis. Please note that reservations will not be accepted on the day.
・Any changes to reservations or cancellations must be made by Tuesday, June 28, via the personal visitor pages.
To change the time of a reservation, please cancel your original slot and re-apply.
・To help prevent the spread of the novel coronavirus COVID-19, this test ride event may be canceled without notice. Thank you for your understanding.