Contents
Automotive Engineering Exposition 2022 has ended.
Thank you very much for your attendance.
Chubu Branch Research Report Sessions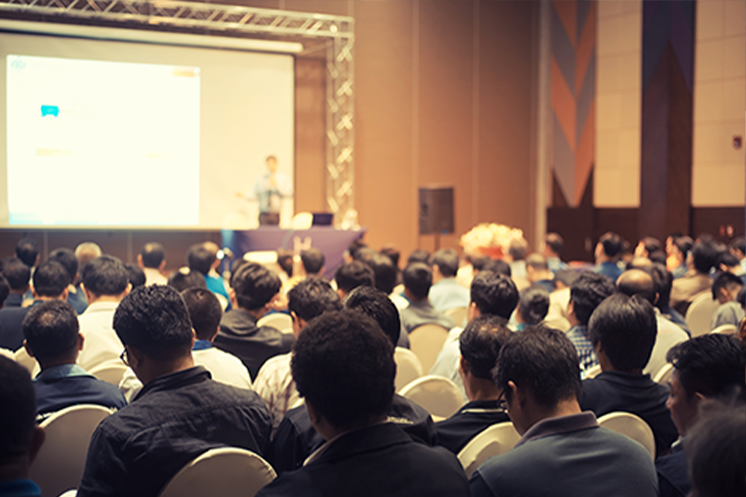 Research report sessions organized by engineers in Chubu region.
Venue

ONLINE STAGE 2

Online Exposition Website

Admission

Registration required

Dates

Monday, July 4 - Tuesday, July 5
Core Technologies and the Environment

Optimization CFD of Vehicle Front-end Cooling Structure with Variable Fidelity Models and Proper Orthogonal Decomposition

Hiroyuki Takamura

Mitsubishi Motors Corporation

Non-linear tactile mapping method of emotional and preferential responses to leather materials

Shin Inami

Toyota Boshoku Corporation

A Study of Thermal and Humid Sensation When Sitting on an Automotive Seat

Yuya Kumagai

Toyota Boshoku Corporation

A Study of Engine Bearings Friction Loss Reduction Under Hydrodynamic Lubrication Condition

Motohiko Koshima

Daido Metal Co., Ltd.

Developments on the Watching Service System with the Computer Vision Technique

Tomoro Tokusumi

TOKAI RIKA Co., Ltd.

Meshing Simulation of Rack and Pinion for Steering System

Daisuke Maeda

JTEKT CORPORATION

Development of a Sound Absorbing and Damping Material Made of Pulp

Makoto Segi

Toyota Auto Body Co., Ltd.

Development of Lithium-ion Conductive Oxide Solid Electrolyte and Oxide-based non-sintered Batteries Using Oxide Solid Electrolyte

Suguru Miyamoto

NGK Spark Plug Co., Ltd.

Development of "Lightwleight Oil Pump"

Shinya Sakai

Toyoda Gosei Co., Ltd.

Production Technologies, CASE, and MaaS

Defect Inspection Technology on Specular Curved Surfaces by Using a Fringe Pattern Adaptive to the Surface Shape

Munehiro Takayama
Kengo Futa

AISIN CORPORATION

Improvement of Overall Equipment Effectiveness by Using IoT Technology in the Workplace

Makoto Hirosaki

JATCO Ltd.

Experimental Analysis of Abnormal Values Output From Inertial Measurement Unit(IMU) in Extreme Driving Conditions

Masahito Kamekawa

Toyota Central R&D Labs., Inc.
Powertrain, Chassis, and Body, Electronics

Structure and Mounting of FC Stack for New Fuel Cell Electric Vehicle

Yuma Takabatake

TOYOTA MOTOR CORPORATION

Development of New Hayabusa(GSX1300R) Engine

Haruaki Suzuki

SUZUKI MOTOR CORPORATION

Fail Operational Motor Control Unit for Electric Power Steering

Kohei Oba

DENSO Corporation

Image Recognition System for Power Sliding Doors

Keiichi Yanai

AISIN CORPORATION

Development of Onboard AC Inverter

Nobuyuki Inayoshi

TOYOTA INDUSTRIES CORPORATION

Development of an Electronically Controlled On-demand Braking System

Masaki Maruyama

ADVICS Co., Ltd.